At Ha, early birds are rewarded.
If you are one of the first to buy your tickets for a concert, you will receive a 30% discount on the presale or base rate. Read more conditions
Below you have the list of concerts with Early Birds at the time of writing.
If they are gone, the ticket button is back on 'tickets'. Gotta catch 'em all!
aHA! Lusiola (4+) * Amadeo Kollectif
Exploring in an interactive soundscape.
Start: 14:00
Tickets
Hey Meredith! * Zonzo Compagnie (6+)
HEYdldiedendo - the world of MEREDITH monk
Start: 14:00
Tickets
Melissa Aldana Quartet
Meditatief Blue Note debuut
Start: 20:15
Tickets
Susanna: 'Baudelaire & Piano'
Magical translation of poetry
Start: 20:15
Early bird
Too Noisy Fish ft. Dimitri Verhulst & DJ Grazzhoppa
'Best of' of 10 years of tumultuous music
Start: 20:15
Early bird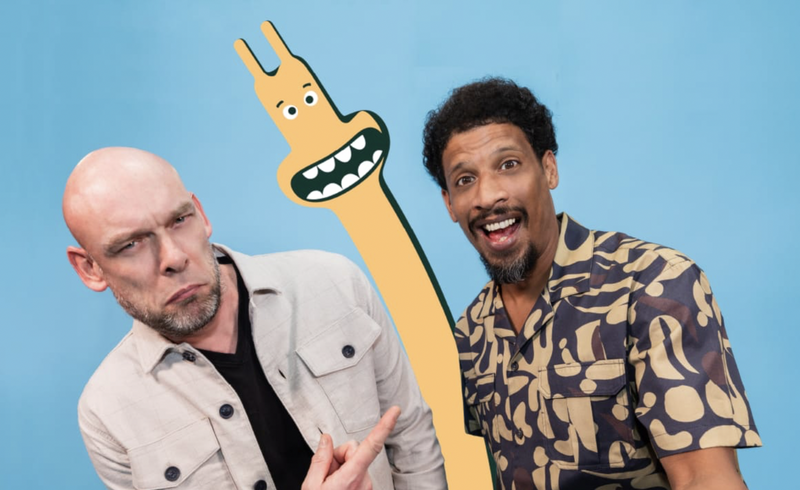 Frenk de Slak (families): 'Tempo'
Hip-hop show for the whole family ft. Rico (Opgezwolle) and Dries (Typhoon)
Start: 14:00
Early bird
The Milk Factory & Hannah Tolf
Road trip music with a Swedish flair
Start: 20:15
Early bird
Bablief? (6+)
On a quest in a language labyrinth  
Start: 15:00
Early bird
Jiraan Ensemble: 'Sirto' (album release)
In between Greek, Turkish and Arabic music traditions
Start: 20:15
Early bird
Jef Neve's vertelkabinet (families)
Tales from the audience turn to music + Ha'ppy Meal
Start: 17:45
Tickets
Trio Peltomaa Fraanje Perkola
Dreamy soundscapes inspired by medieval melodies
Start: 20:15
Early bird
So much for the current early bird tickets.
There are, of course, many more concerts scheduled.